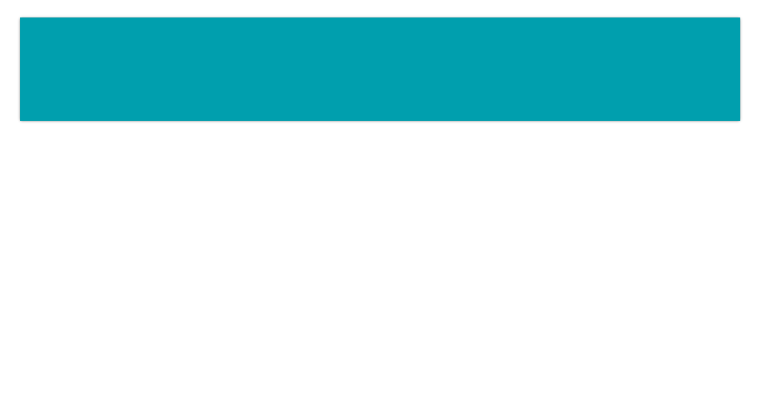 Canine Wizardry 2016 © All rights reserved. Sed vulputate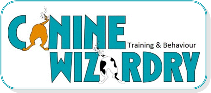 7 week Life Skills courses at our Enfield venue - for puppies and older dogs in need of basic training
1-2-1 training sessions - available at our indoor venue in Enfield or at an outdoor space nearer your home. These sessions can cover any training issues you might have e.g. recall problems, pulling on the lead etc.
In-home behaviour consultations - available for any problem.
With our work for NAWT we are used to travelling, so distance is not an issue, although our fee will obviously have to reflect the travelling costs involved.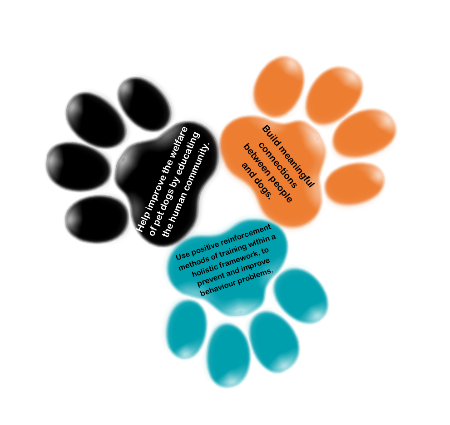 Canine Wizardry began in 2002 after many years of us instructing at other clubs.
We specialised in pet dog training and helping people raise happy, sociable dogs from puppies. We were also very aware of all the problems that people encounter when raising puppies or rescuing older dogs, each of us having had our own "problem" dog.
Helping people cope with those problems using positive, dog-friendly methods, has become the mainstay of our work nowadays. At the beginning of 2008 we started consulting for the National Animal Welfare Trust serving 5 rescue centres across the country. In 2015, with NAWT, we became the first UK dog trainers to implement the Open Paw ™ Shelter program in UK rescue centres. The implementation team recently won a special award in recognition of this at DogFest.
We regularly attend seminars, conferences and courses to ensure that we can bring the latest developments in dog training to our clients.
Open Paw at NAWT

Our overriding philosophy is: do no harm.
We do not support the use of punitive methods e.g. electric shock collars, squirt bottles, rattle cans, pinch collars etc.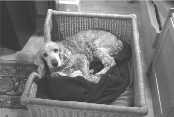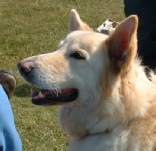 Canine Wizardry would not exist if it hadn't have been for these three troublesome pups: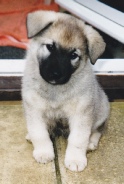 It's all their fault!
But we still miss them all…….